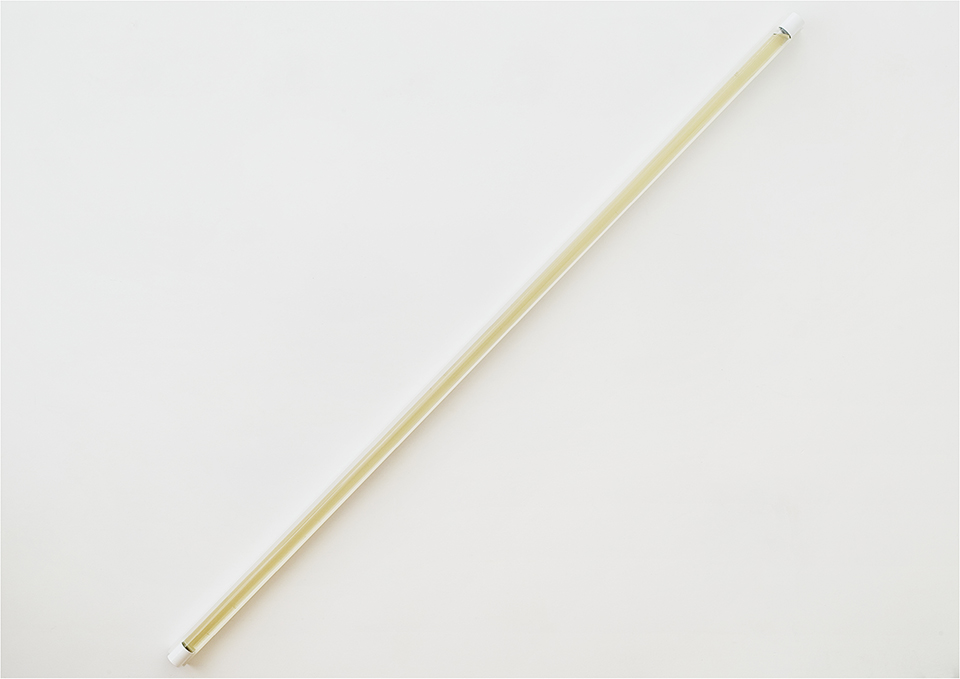 La Diagonale du Fou
Issue de l'assemblage de 2 vins géographiquement opposés sur une carte de France : un riesling d'Alsace assemblé avec un Irouleguy du Pays-Basque, cette œuvre reprend les proportions de celles que l'artiste Dan Flavin a réalisé à partir de tubes néons. Avec le temps, le vin va s'oxyder et d'une certaine manière s'éteindre.
Aluminium, verre borosilicate, vins blancs
Longueur : 244 cm
Nicolas Boulard – 2013
Vue de l'exposition La Suspension d'Incroyance – Frac Alsace
La Diagonale du Fou
Blending of 2 wines strictly opposed geographically on the french territory : Alsace Riesling blended with a Irouleguy from the Pays Basque region. This artwork has the same proportions of Dan Flavin lights installation. As the time goes, the wine will oxide and in a certain way, the light will turn off.
Aluminium, borosilicat glass tube, wine
L : 244 cm
Nicolas Boulard – 2013
view of the exhibition « La Suspension d'incroyance » – Frac Alsace