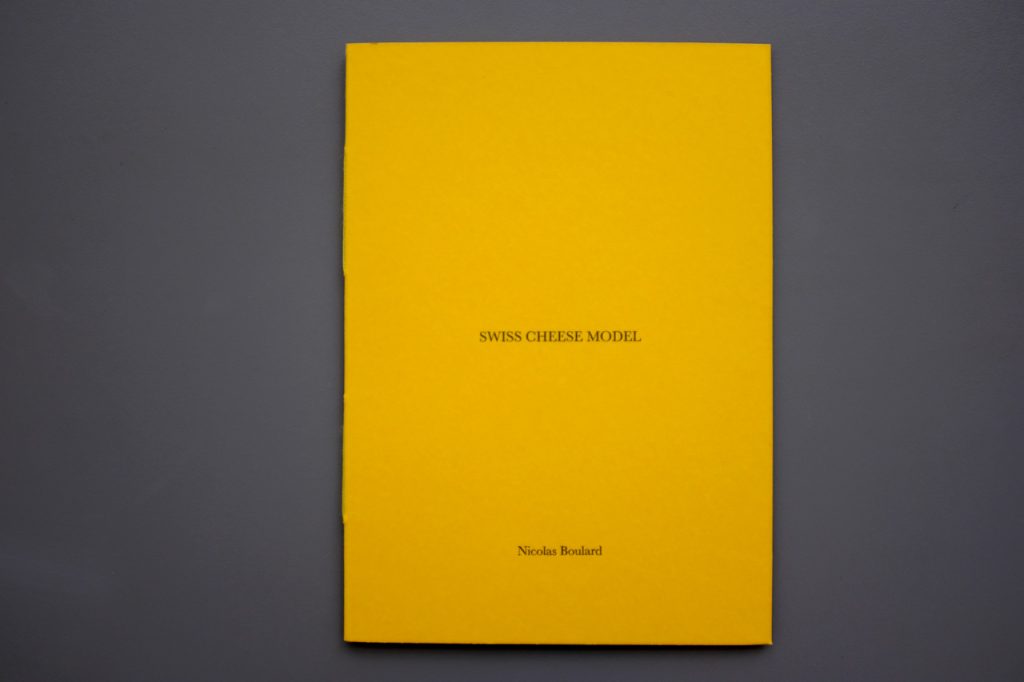 Swiss Cheese Model
2022
10 cm x 15 cm
100 exemplaires uniques numérotés et signés
Dans le modèle du fromage suisse (Swiss Cheese Model), les défenses d'une organisation contre l'échec sont modélisées comme une série de barrières imparfaites, représentées par des tranches de fromage, en particulier du fromage suisse avec des trous appelés « yeux ». Les trous dans les tranches représentent des faiblesses dans les parties individuelles d'un système et varient continuellement en taille et en position à travers les tranches. Lorsque les trous s'alignent, « une trajectoire d'opportunité d'accident » s'ouvre, de sorte qu'un danger traverse les espaces manquants de toutes les tranches, entraînant une défaillance.
In the Swiss cheese model, an organisation's defenses against failure are modeled as a series of imperfect barriers, represented as slices of cheese, speci cally Swiss cheese with holes known as "eyes". The holes in the slices represent weaknesses in individual parts of the system and are continually varying in size and position across the slices. The system produces failures when a hole in each slice momentarily aligns, permitting "a trajectory of accident opportunity", so that a hazard passes through holes in all of the slices, leading to a failure.